Storage Unit Cleanout Services
At Down South Junk Removal, we understand the hassle that comes with trying to deal with a storage unit full of junk. That's why our team is ready and willing to help you remove and dispose of it all.
Full-Service
Storage Unit Cleanout Services
When browsing your options for companies that help with junk cleanout projects, you're sure to find a lot of franchise offerings. However, if you're looking for locally owned businesses, then Down South Junk Removal is the way to go. Our Storage Unit cleanout crew works hard for you and makes sure your apartment is clutter-free!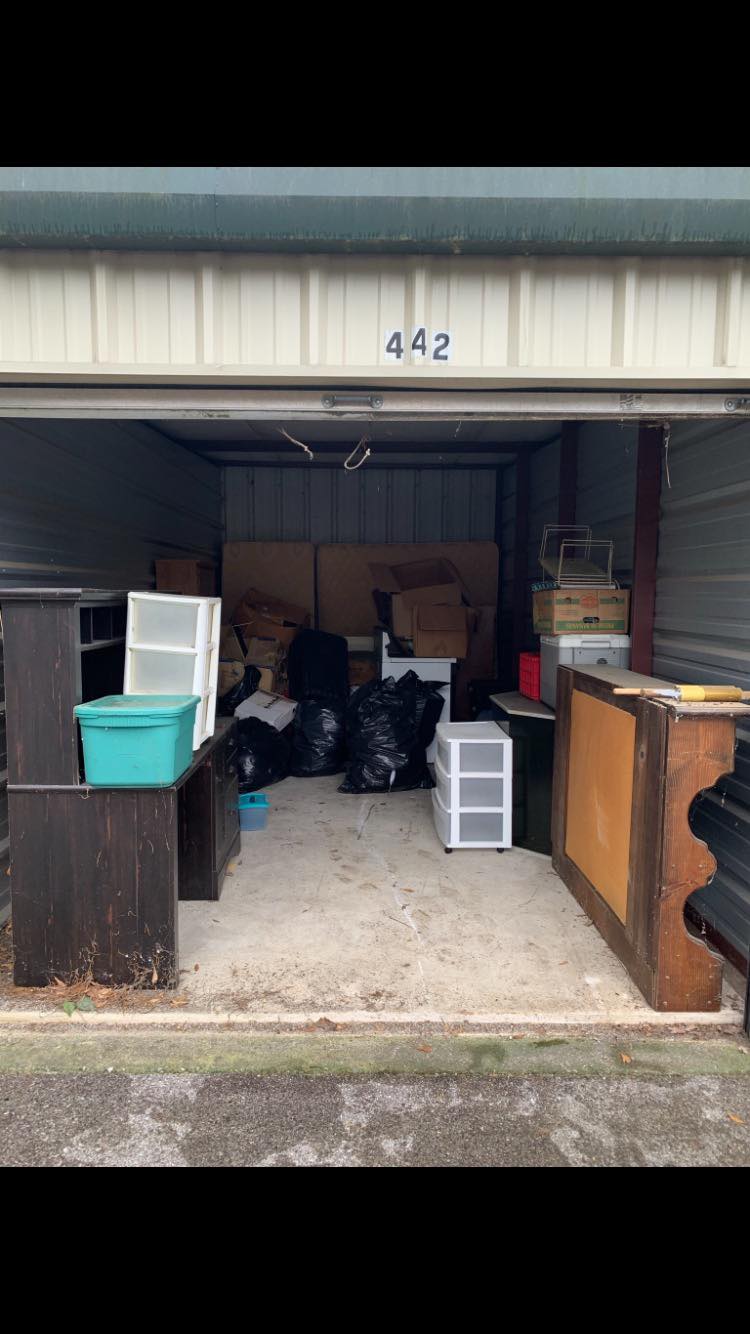 Let Us Help Cleanout Your Storage Unit
If you have a bunch of junk in your storage unit, it can be overwhelming and daunting to try and figure out where to start. But don't worry, we're here to help! Our team at Down South Junk Removal will come in and quickly and efficiently clean out your unit, removing all of the junk that's been taking up space. We'll sort through everything and make sure that any items that can be donated are donated, and anything else is disposed of properly.
Don't spend another day struggling to deal with your storage unit full of junk. Let us handle it for you! Contact Down South Junk Removal today and schedule a free consultation. We'll come out, assess the situation, and give you a quote for our services. You can be confident that you're getting the best service. Call us here: 205–718-1266!
What Type of Junk Is Inside Storage Space?
Down South Junk Removal specializes in the removal of all types of junk, including storage unit junk. Most people don't realize just how much stuff they can accumulate in a storage unit, and before long, it becomes cluttered and full of junk.
We commonly find the following type of junk in storage units:
Clothing
Electronics
Cardboard boxes
And more!
Our team is experienced in dealing with all kinds of junk, so we can take care of everything for you. If you're dealing with a storage unit that's full of junk, don't hesitate to give us a call at 205-718-1266. We'll come and clear it out for you, so you can have your space back!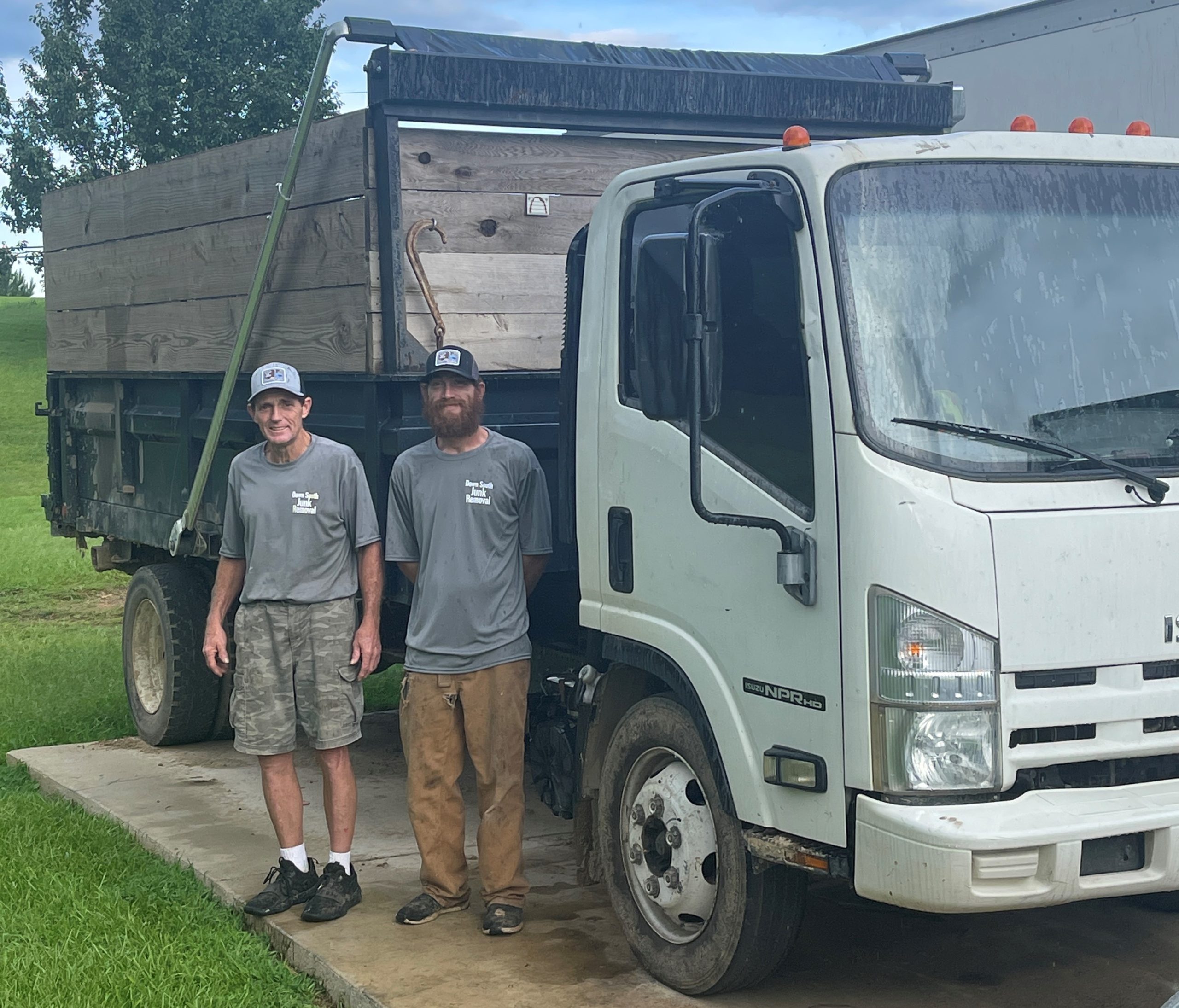 #1 Storage Unit Cleanout Crew, Contact Us!
Do you have junk in your storage space that you don't want anymore? Down South Junk Removal can help get rid of your junk for you. We are a locally-owned and operated business, and we know how to take care of your needs. We're here to help make your life easier, so let us take care of your junk for you.
You won't have to lift a finger – we'll do all the work for you. We'll come to remove all of your junk quickly and efficiently, so you can focus on more important things. Let us help you clear out that space today!
Call us now at 205-718-1266 or visit our website to book a time online for a FREE estimate on a storage unit cleanout in Birmingham Alabama!
Apartment Cleanouts: What We Take
Appliances
Remove junk appliances from the apartment by giving us a call and letting us get to work. Not only will we carry them away, but we'll have them recycled, too.
Mattresses
Old mattresses, box springs, and bedframes that got abandoned by a previous tenant don't serve you much of a purpose now. Let's get rid of all of it.
Electronics
We take electronics, too! Televisions, DVD players, video game consoles, computers… you name it, we'll scrap it. We always do eco-friendly disposal of e-waste.
Housewares
Leftover housewares like dishes, silverware, rugs, etc. all make for great donations to our local charity drop-offs. It's a great alternative to filling up the dump.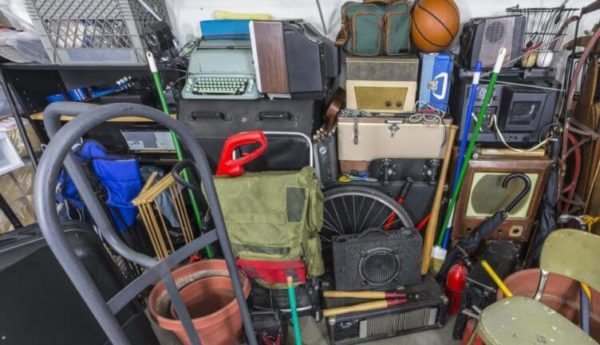 ITEMS WE TAKE
| | | |
| --- | --- | --- |
| Bagged trash | Toys | Shelves |
| Recyclables | Weights | Books |
| Clothing | Boxes | Carpet |
REVIEWS
What Are You
Looking For?