Apartment Cleanout
An apartment cleanout from Down South Junk Removal is the best way to declutter a rental property.
Full-Service
Apartment Cleanout Services
When browsing your options for companies that cleanout apartments, you're sure to find a lot of franchise offerings. However, if you're looking for locally owned businesses, then Down South Junk Removal is the way to go. Our apartment cleanout crew works hard for you and makes sure your apartment is clutter-free!
How Apartment Cleanouts Work
Down South Junk Removal is at your service. What we offer to you is a full-service team that does all the difficult work for you. So sit back, relax, and watch us get the job done right.
Arrival. We will be there on time during your appointment's 2-hour arrival window. We never leave you waiting.
Haul. We do all the heavy lifting for you. Our capable team can carry even your heaviest items to our truck for load-up.
Disposal. After we've removed all your junk, we'll also take it away for recycling, donation, or disposal. So long, clutter!
Apartment Cleanout Cost
Need affordable cleanout services? You'll never have to pay any hidden fees with our honest and straightforward pricing system.
When we first show up, let us see the apartment junk you need to get rid of.
We'll prepare a firm quote based on the volume of the junk that has to go.
Accept our quote, and the price is final—no hidden fees or surcharges!
At the end of your appointment, pay what you owe, and we'll get out of your way!
Apartment Cleanouts: What We Take
Appliances
Remove junk appliances from the apartment by giving us a call and letting us get to work. Not only will we carry them away, but we'll have them recycled, too.
Mattresses
Old mattresses, box springs, and bedframes that got abandoned by a previous tenant don't serve you much of a purpose now. Let's get rid of all of it.
Electronics
We take electronics, too! Televisions, DVD players, video game consoles, computers… you name it, we'll scrap it. We always do eco-friendly disposal of e-waste.
Housewares
Leftover housewares like dishes, silverware, rugs, etc. all make for great donations to our local charity drop-offs. It's a great alternative to filling up the dump.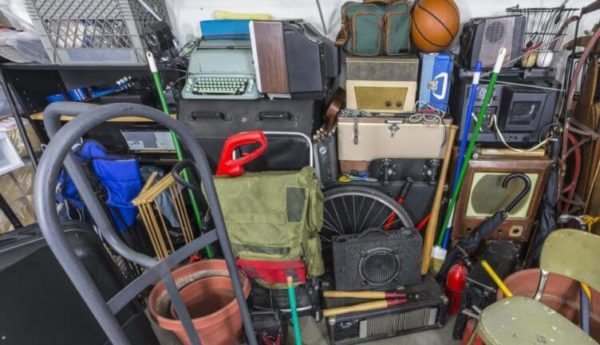 ITEMS WE TAKE
| | | |
| --- | --- | --- |
| Bagged trash | Toys | Shelves |
| Recyclables | Weights | Books |
| Clothing | Boxes | Carpet |
GET AN APARTMENT CLEANOUT TODAY CONTACT US
Give us a call at 205-718-1266 to start speaking with a junk removal pro. Request a cost estimate and an appointment! UPFRONT QUOTE
We'll arrive at your apartment to see the junk. Guide us to it, and we'll give you a firm quote for the job. Accept our quote to get started. CLEANUP
Our full-service crew takes away your apartment junk and loads it onto our truck. Once we're done, we'll even sweep up for you, too.
REVIEWS
What Are You
Looking For?