Attic Cleanout
When you need to cleanout junk out of your attic, Down South Junk Removal is your solution to get rid of the junk and dispose of it properly!
Full-Service
Attic Cleanout Services
When browsing your options for companies that offer cleanout services, you're sure to find a lot of franchises that charge a lot, however, if you're looking for locally owned businesses, then Down South Junk Removal is the way to go. Our Attic cleanout crew works hard for you and makes sure your apartment is clutter-free!
We Make Junk Disappear
If you're in need of junk removal and attic cleanout services around the Birmingham Alabama area, we're the company for you! We offer attic cleanouts, garage cleanouts, foreclosure cleanouts, and more. We're a family-owned and operated business, and we take pride in providing the best service!
We strive to provide quality services at a fair price. We understand that not everyone is able to afford expensive junk removal services, so we offer competitive rates and even a finance-your-project option that's available for all types of projects. We also offer FREE firm quotes on all projects, so you can be sure you're getting the best deal possible. We're here to help you get your attic junk cleaned out and decluttered!
What Types Of Junk We Remove
The attic is typically used to store old furniture, clothes, appliances, and other items that are no longer needed. Sometimes people will store holiday decorations or other seasonal items in the attic. It's important to keep the attic clean and organized so that it is easy to find what you need when you need it.
If you don't have an organized attic and it's filled with a bunch of junk, then Down South Junk Removal can get rid of all the junk for you. We offer affordable and reliable junk removal services that will take care of everything for you. We'll haul away all your old furniture, clothes, holiday decorations, and any other unwanted items you have stored in the attic. Contact us online to schedule a FREE on-site estimate and see how we can help you get your attic junk hauled away and cleaned out!
⭐⭐⭐⭐⭐
"I need to give the BEST review for Down South Junk Removal!!! After emptying out my parents house, it was inevitable that we accrued a lot of things that I couldn't tangibly keep. But in the midst of grief, sometimes you just keep it anyway
In the process of working my way through all of it, I have found things that are broken or unusable – and that is where DSJR has come in! They were easy to book, extremely polite, called ahead of time, all I had to do was point to what I needed gone, and they loaded it up and hauled away! The prices are fair, and every single person I dealt with was just above and beyond with kindness and efficiency. This was by FAR the best experience, and I cannot recommend their company enough! If you need anything loaded up and hauled away, you need to call them!!!"– Kelli B.
When You Need Attic Cleanout, Call Down South!
Looking for an easy way to get rid of your junk in your attic? We understand that getting rid of your junk can be a hassle. That's why we offer Junk Removal services to make it easy and convenient for you. All you have to do is call us and we will take care of the rest.
You don't have to lift a finger! We will take all the junk out for you and recycle or dispose of it properly. Plus, our team is friendly and efficient, so you can relax and enjoy your free space while we work.
Call us today at 205–718-1266 for a free quote on our Junk Removal services or book a convenient time online!
Apartment Cleanouts: What We Take
Appliances
Remove junk appliances from the apartment by giving us a call and letting us get to work. Not only will we carry them away, but we'll have them recycled, too.
Mattresses
Old mattresses, box springs, and bedframes that got abandoned by a previous tenant don't serve you much of a purpose now. Let's get rid of all of it.
Electronics
We take electronics, too! Televisions, DVD players, video game consoles, computers… you name it, we'll scrap it. We always do eco-friendly disposal of e-waste.
Housewares
Leftover housewares like dishes, silverware, rugs, etc. all make for great donations to our local charity drop-offs. It's a great alternative to filling up the dump.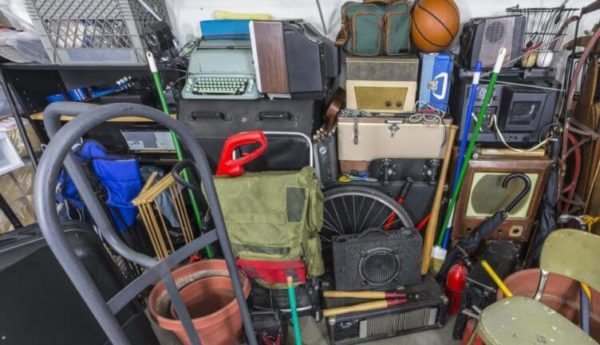 ITEMS WE TAKE
| | | |
| --- | --- | --- |
| Bagged trash | Toys | Shelves |
| Recyclables | Weights | Books |
| Clothing | Boxes | Carpet |
REVIEWS
What Are You
Looking For?