Pergola Demolition & Removal
Down South Junk Removal offers a safe approach that can tear down your pergola and haul away the excess debris. We do everything from start to clean up!
Full-Service
PERGOLA REMOVAL
Down South Junk Removal is an excellent choice for you when you're looking for local companies that remove pergolas in Birmingham, Alabama, or the surrounding areas.
We are a family-owned and operated junk removal company that takes pride in providing the best service to every customer. Even the most budget-friendly customers will find our pricing to be affordable!
Ready To Get Your Pergola Removed?
Is your old pergola becoming an eyesore in your backyard? Are you ready to reclaim your outdoor space and create a fresh new look? Look no further than Down South Junk Removal. We are your trusted partner for efficient and hassle-free pergola removal services. With our team and commitment to customer satisfaction, we'll help you transform your outdoor area into a beautiful and functional space. Say goodbye to that old pergola and hello to a revitalized backyard that you can enjoy all year round.
The Process of Pergola Removal: How Down South Junk Removal Keeps It Safe
Removing a pergola from your backyard may seem like a daunting task, but with the help of Down South Junk Removal, the process becomes seamless and worry-free. Our experienced haulers understand the intricacies involved in pergola removal and takes the necessary steps to ensure safety throughout the entire process.
Assessment and Planning:

Before we begin the pergola removal, our team will assess the structure and surrounding area to develop a detailed plan. This includes identifying any potential hazards, such as electrical wiring or weak structural components. By thoroughly evaluating the situation, we can effectively plan the removal process and mitigate any risks.

Secure Dismantling:

Depending on the size and construction of the pergola, our skilled professionals will carefully dismantle the structure piece by piece. We use the appropriate tools and techniques to ensure the safe and controlled removal of each component. By deconstructing the pergola in a systematic manner, we minimize the chances of accidents or damage to the surrounding area.

Protective Measures:

The safety of your property is of utmost importance to us. To prevent any damage, we take precautions to protect the surrounding structures, landscaping, and pathways. Our team will use protective coverings, mats, and other measures to safeguard your property during the removal process. We work diligently to leave your space in the same condition, or even better, than before.

Efficient Debris Removal:

Once the pergola is dismantled, we swiftly and efficiently remove the debris from your property. Our team utilizes equipment and heavy duty vehicles to transport the materials off-site. 

Thorough Clean-Up:

After the pergola is removed and the debris is cleared, our team conducts a thorough clean-up of the area. We ensure that all remnants of the structure and any associated waste are completely removed, leaving your yard clean and ready for your next outdoor project. Our commitment to a clean finish means you can enjoy your transformed space without any lingering mess.

Customer Satisfaction:

At Down South Junk Removal, we prioritize customer satisfaction throughout the entire process. 
When it comes to removing a pergola from your backyard, Down South Junk Removal is your trusted partner. With our expertise, attention to detail, and commitment to safety, you can trust us to handle the job with professionalism and care. Contact us today and let us help you reclaim your outdoor space, one pergola at a time.
Great Quotes – Get In Touch With Us
Don't let that old pergola continue to take up space and hinder your backyard's potential. Down South Junk Removal is here to make the process of removing your pergola safe, efficient, and hassle-free. 
With our commitment to responsible waste management and thorough clean-up, you can enjoy a transformed outdoor space without any lingering debris. To schedule your pergola removal, give us a call at 205-718-1266, or visit our website to book online. Let Down South Junk Removal help you create the backyard oasis you've been dreaming of.
We also help with a variety of other home junk removal projects including furniture removal, mattress removal, appliance removal, and even full scale house and garage cleanouts!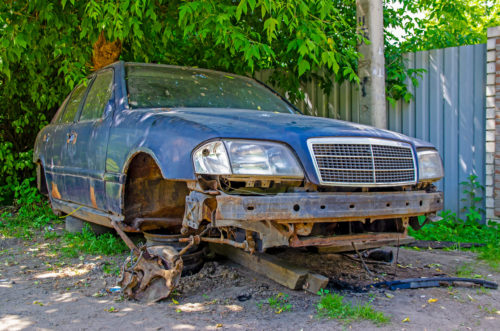 Pergola Removal Services
AVAILABLE FOR BOOKING
Down South Junk Removal has same-day and next-day appointments for when you need to get rid of a pergola SAFE & FAST!
Click Book Now to nab an appointment right here on our website.
Or you can call (205) 718-1266 to schedule your pergola removal over the phone!
What Are You
Looking For?